Wicca sealing wax Box Kit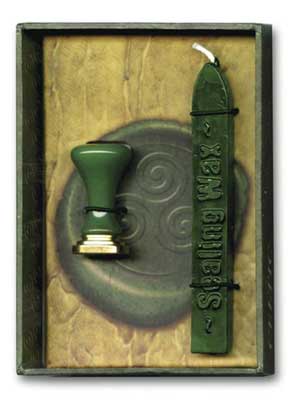 Celtic sealing wax Box Kit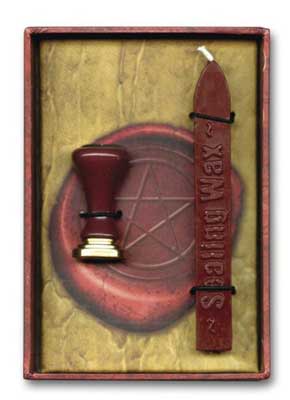 Magic sealing wax Box Kit
Customize invitations, greeting cards, and more with enchanting wax stamps.
Each Boxed kit (3 1/8 x 4 1/2) includes natural wax and a metal seal.
$17 ea





Sealing Wax Refill 3pk
A refill set of three sealing wax refill sticks. One each color: Green, Red & Lavender. Each sealing wax stick contains a cotton wick which eliminates the need for a separate heat source.
10$ ea
Spiritual Sealing wax kit
The Spiritual Sealing Wax Boxed kit includes 3 natural wax sticks, wooden handle, and three brass screw on seals: Sun, triple moon, celtic knot.
$30 ea.